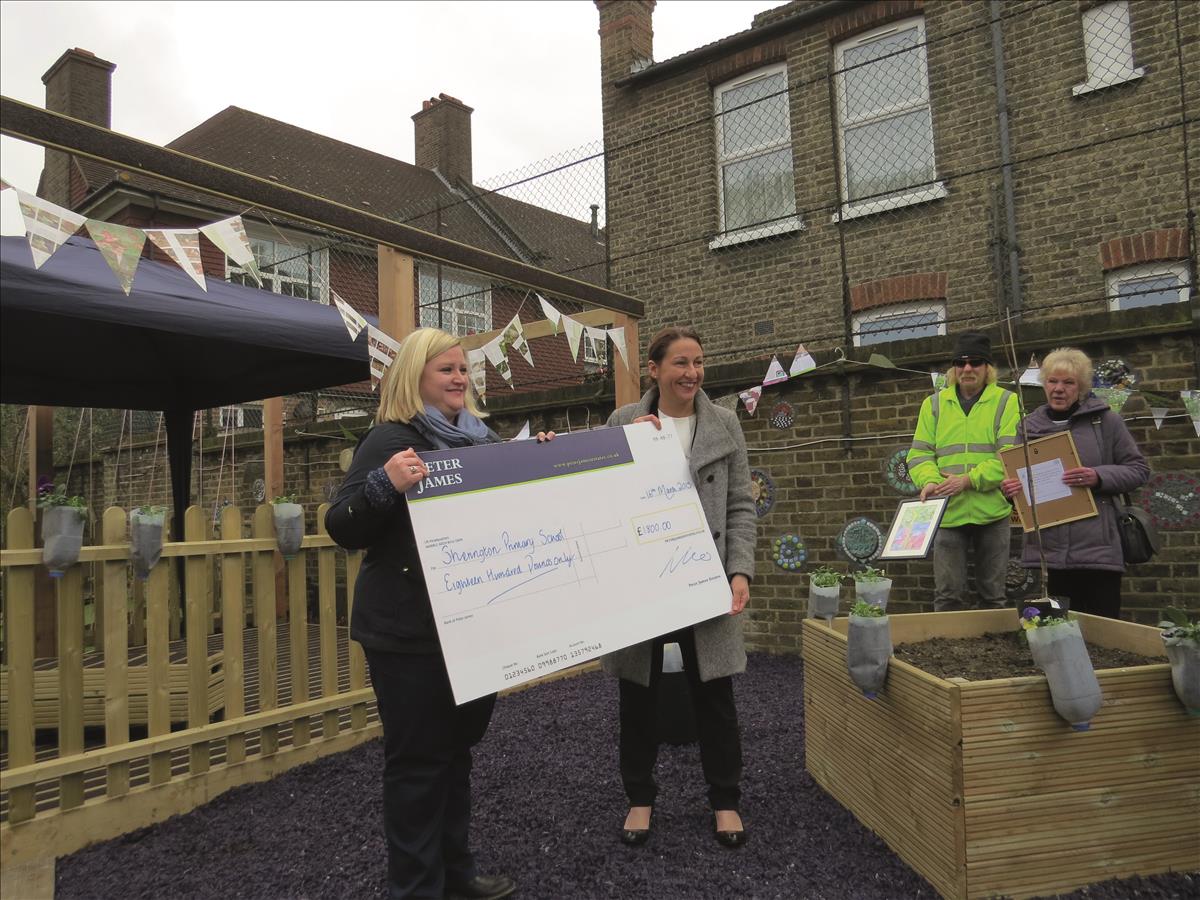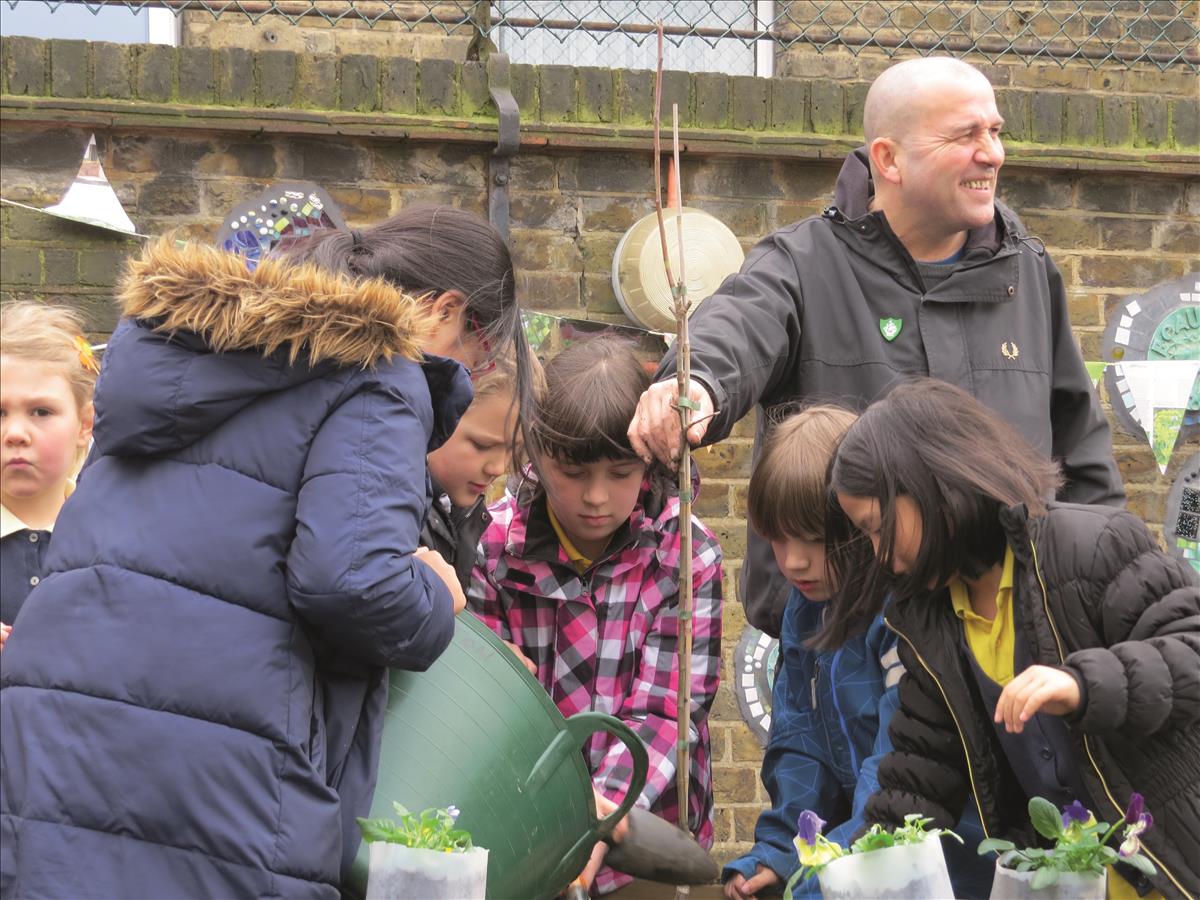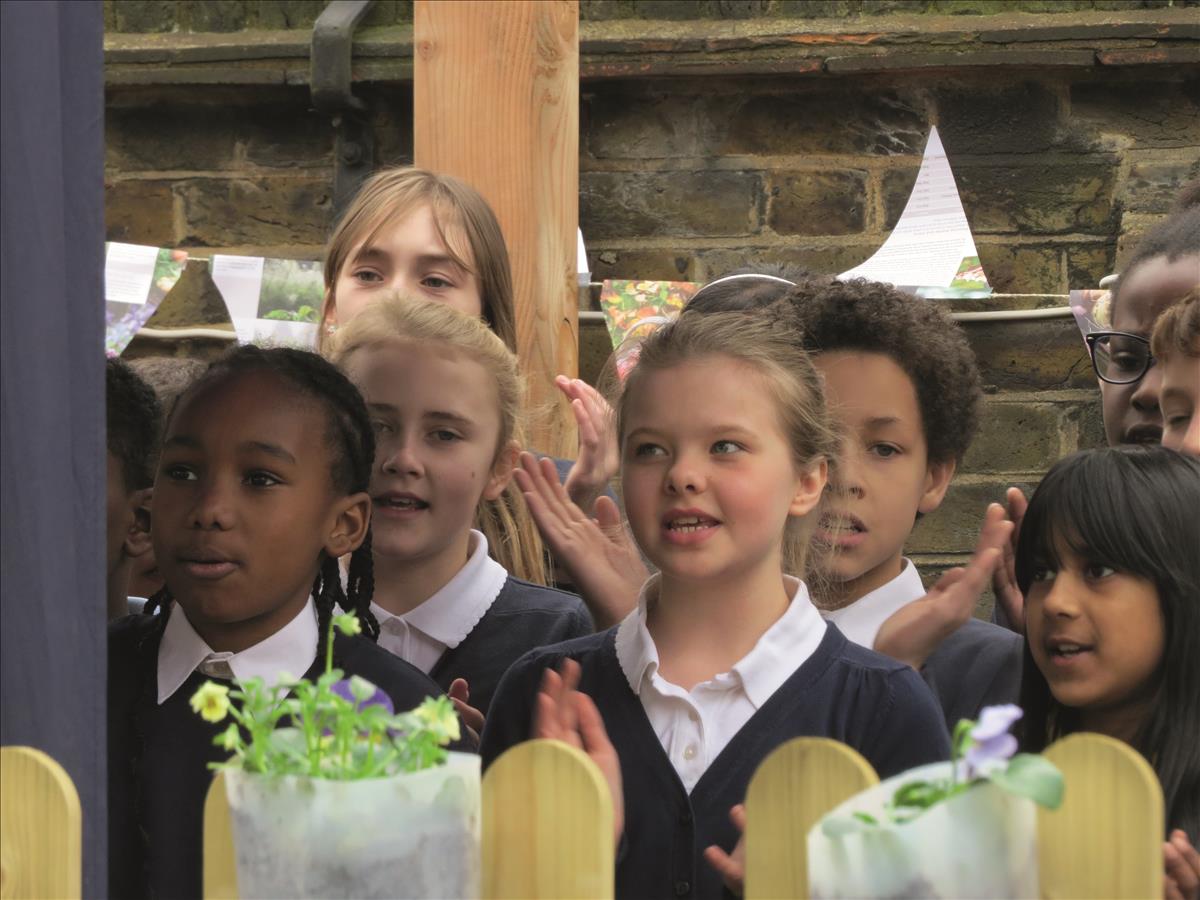 Published: 07/04/2015   Last Updated: 30/05/2019  
Tags: School, Sponsorship
In March, our Blackheath Manager, Maria Nocerino was pleased to present Sherington Primary School with a cheque for £1,800 which was used to create The Linnaeus Garden, a new garden for their students. Blue Peter gardener, Chris Collins officially opened the garden on the day and helped the children plant a tree. The School's Glee Club performed a song and the children offered their artwork to those involved as thanks. The new garden was built with eco-friendly materials and has fruit and vegetables planted and a pond to attract wildlife.