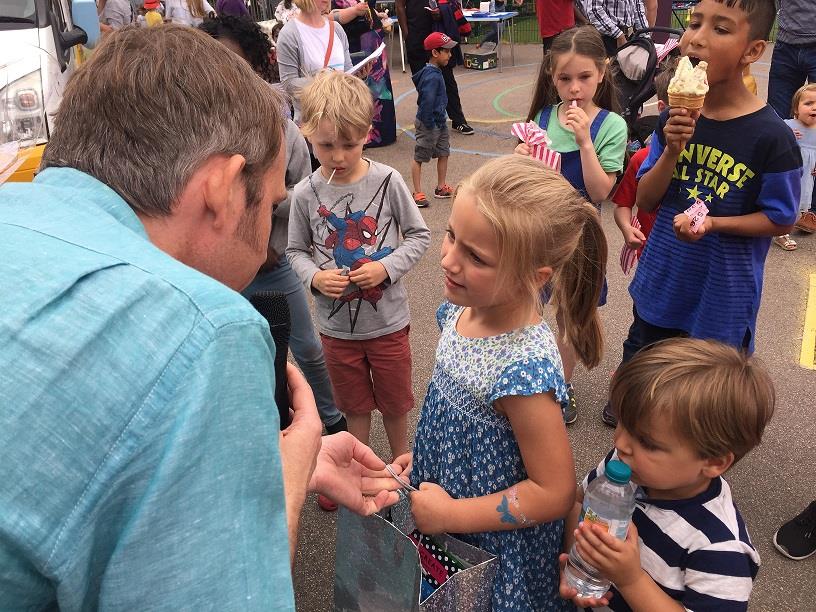 Published: 04/07/2017   Last Updated: 30/05/2019 09:42:21   Tags: Charity, Summer, School, Blackheath, Charlton
Sherington School's Summer Fete was a complete success. Thanks to all who came out to support. Peter James gave prizes one the day to 6 lucky winners for the fantasy home competition and had a very good time. See you again next year!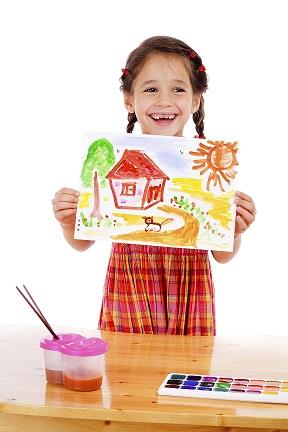 Published: 17/06/2016   Last Updated: 05/06/2019 11:07:27   Tags: School, Sponsorship, Property, Estate Agent, Blackheath, Lee
To celebrate this year's summer fetes at both schools we have asked the pupils to compete in a fun competition by drawing their 'fantasy home'.
All images will be displayed in our office window displays at Lee and Blackheath from the 17th June and displayed on Facebook.
The image with the most 'likes' on Facebook will receive a prize on the day of the fete.
Both fetes will be on the 2nd July from 12 - 3pm and all proceeds raised on the day will go to each respective school.
The pictures for each category are displayed in our photos as albums. Like and share your favourite pictures. Competition closes on the 30th June. Good luck to everyone.
https://www.facebook.com/PeterJamesEstateAgents/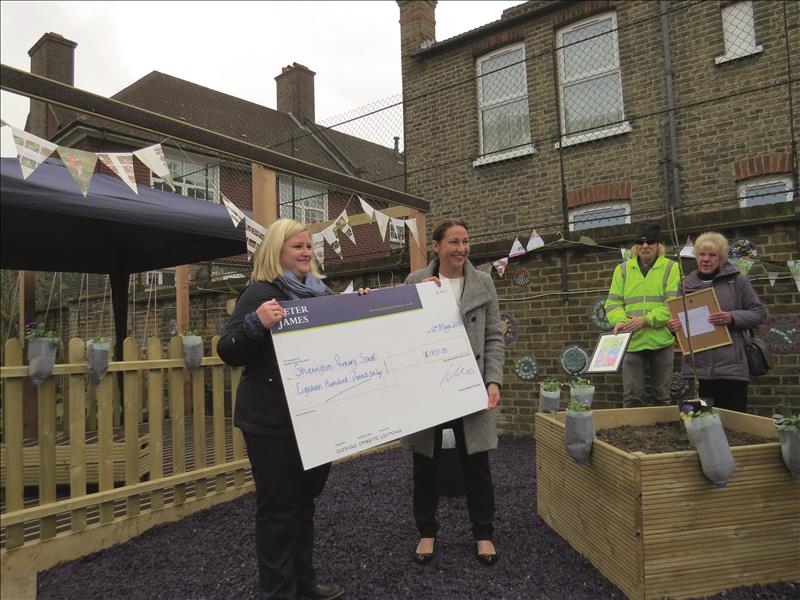 Published: 07/04/2015   Last Updated: 30/05/2019 09:45:43   Tags: School, Sponsorship
In March, our Blackheath Manager, Maria Nocerino was pleased to present Sherington Primary School with a cheque for £1,800 which was used to create The Linnaeus Garden, a new garden for their students. Blue Peter gardener, Chris Collins officially opened the garden on the day and helped the children plant a tree. The School's Glee Club performed a song and the children offered their artwork to those involved as thanks. The new garden was built with eco-friendly materials and has fruit and vegetables planted and a pond to attract wildlife.